About Aleksandr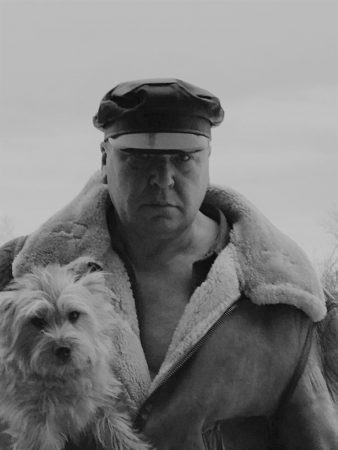 Alexander Rukavishnikov is a Russian artist, he is an active member of Russian Academy of Arts and a head of sculpture department in The Surikov Art Institute in Moscow.
He was born on the second of October in 1950 in Moscow in the family of sculptors. Rukavishnikov is the third in dynasty of hereditary sculptors. He took an interest in sculpture when he was a child at his parents' studio. He graduated from The Surikov Art Institute in 1974.
His work is very versatile. He is working on monumental and decorative sculpture, sculptural portraits.He does paintings, graphics and installations. His style also varies: from realism and neo-classic methods in portraiture to bringing more innovative and experimental methods to his work. He is inspired by ancient russian icon-painting canons and Far Eastern plastics.Often his work made in the aesthetics of 'pagan socialism'. Rukavishnikov invented his unique and distinctive style.
He has been awarded with a few silver and two golden medals by Russian Academy of arts, owns the highest reward 'Golden Cross' for his personal exhibition 'Sections' (Moscow, 2014). In 2005 he was rewarded with memorable medals for his monument named 'Almighty Jesus' and 'Apostle Pavel', both installed in Syria.
Laureate of the 2020 Russian State Prize in literature and arts, recipient of the Serbian Sretenje Order, 1st class, knight of the Order of the Star of Italy, winner of Moskovsky Komsomolets newspaper's theater prize in Best Theatrical Set Designer nomination for "And then there were none" play at Oleg Tabakov Studio Theater.
His work can be found at Tretiakov Gallery, Russian Museum, Ludvig's Museum, Simens, Hermes, John Wilson, and numerous private and corporative collections. He's work is displayed in Russia and Abroad. 'Nabokov' (Montre, Switzerland), 'Monument for the international warriors' (Madrid, Spain), 'Dostoevsky' (Dresden, Germany), 'Alexander The Second' (Moscow, Russia), 'Gladiator' (Moscow, Russia) and many more.